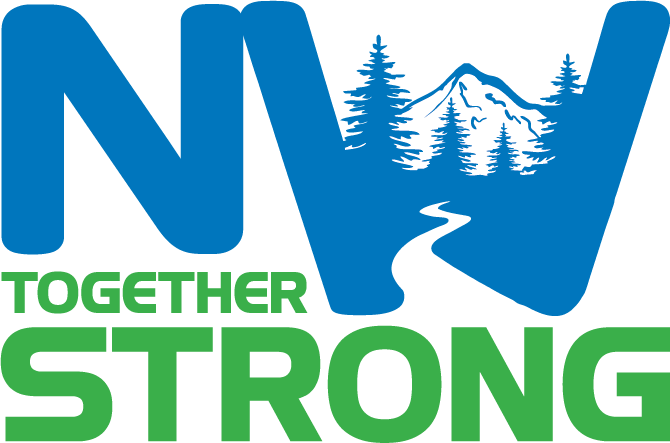 Show your appreciation for our frontline workers' dedication to the fight against COVID-19.
Our Limited Edition "Front Line Essential Worker" T-Shirt is Available Now!
Did you receive a T-Shirt? Upload a photo of you and your gift to Facebook or Instagram with the hashtag #NWTogetherStrong and spread the love!
Help your neighbors.
Help your community.
Be Northwest Strong.
Northwest Together Strong is a collaborative gift-giving effort among local small businesses that was borne of KolorKraze's owner Judy Covarrubias's need to commit to something significant beyond herself. Her mission is to bring the community together one by one to make a difference in others' lives.
Each month, a new T-shirt design will be available for $20 plus shipping, you can give a hero a tangible token of your appreciation or purchase for yourself to show your support. In a time where so many people feel isolated from each other, NW Together Strong wants to provide another way to stay connected.
Pay it forward, and stay Northwest Strong.
Sincerely,
Judy
Local Small Businesses Working Together to Give Back
Contact Information
NW Together Strong
PO Box 820799
Vancouver, WA 98682